What the 2015 edition proposes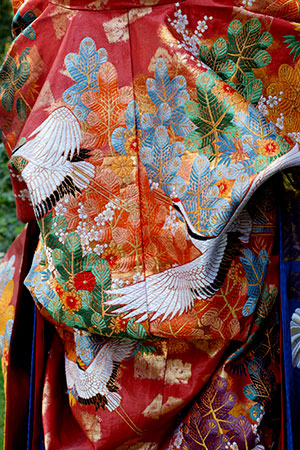 The discovery of bonsai and suiseki through the culture, traditions and ancient oriental disciplines
5 exhibition contests
Crespi Bonsai Cup: for bonsai's experts and collectors who will enter their masterpieces.
Crespi Shohin Cup: for shohin's experts and collectors who will enter their best trees.
Enthusiasts' Exhibition: for all the amateurs who loves bonsai.
Crespi Suiseki Cup: for suisekis' collectors, the wonderful landscape-stones.
Crespi Pot Cup: for pots' collectors and pots' masters.

BCI Award of Recognition
On the occasion of the 11th International Bonsai & Suiseki Meeting, the Bonsai Club International's manager Massimo Bandera, will give the BCI Award of Recognition to bonsai, shohin, suiseki and pot categories.
Japanese stamps' exposition "Bota - 1881-1888"
During the convention there will be a Japanese stamps' exposition. Each stamp identifies a city and it has been affixed on postcards. There are about 60 logos which represent each Japanese city where correspondence is something essential. The exposition is organized by Lorenzo Sonzini.
Demonstrations - Conferences - Courses - Shows
At the Crespi Cup the great world protagonists of bonsai, suiseki and pot's art
Bonsai | Technical demonstrations and workshops will be held by a great master in the contemporary bonsai's history: Shinsaku Yamahata. There will be also other European bonsai's masters like Edoardo Rossi, Igor Carino and Gaetano Settembrini who will hold conferences, demonstrations, and workshops.
Suiseki | The amazing collector and Japanese expert Masayuki Nomura will be here during this edition to show how to treat suiseki.
Ceramic | For the first time in Italy the famous Fred Olsen from California will be here for all the ceramic lovers.

Not only bonsai, many important guests will take part to talk about art, culture and play
Music | The Kotoji group will be our guest with their taiko (japanese drums), and Shinobu Kikuchi, a great singer who can perfectly mix her voice with traditional Japanese and western instruments, will sing some traditional singings.
Painting | Sumi-e and shodō: to paint on paper with ink and water, playing with different shades, and to learn how to write your name in Japanese with the help of the artist Kazuko Kataoka.
Cooking | Can we really say to know everything about tea? The first European tea sommelier Gabriella Lombardi, will be here to show you the flavours of this vast world. There will be also Susanna Marino and Isabella Eramo Doniselli who will talk about how the tea's differences in China, Japan and Europe.
The wagashi are the sweets made by sugar which are usually served during the tea ceremony. The Japanese traditional patisserie's expert Yukiko Okabayashi will introduce them, whereas the famous chef Robert Okabe from Finger's Garden will perform the sushi's cut.
Entertainment | During the meeting with the critic of cinema Giampiero Raganelli, he will talk about Japanese movies and in particular he will focus on topics such as nature and the elements, whereas Pino Zema will perform the kamishibai, an ancient form of Japanese story which always has a moral.
Origami | "Origami" is the art to fold paper to create different shapes. Both adults and children will enjoy learning this new form of art.
Martial arts | Fabio Sozzani will perform an interesting martial art using a Korean blade named Haidong gumdo. He will show you dynamic cuts on paper, bamboo and apples, whereas a kyudo - a Japanese form of archery - exhibition will be performed by the Ren Shin Kan Kyudojo group.
Crespi Cup's guests
Shinsaku Yamahata, the great artist of the contemporary bonsai
He was born in 1950 and he has spent his whole life studying the art of bonsai. Shinsaku Yamahata is the third generation's owner of the Ryoku-zan-en nursery.
At the age of 22 he went to a bonsai's exposition in Kyoto and he was fascinated by a famous Pinus pentaphylla known as "Senbazuru" which means "1000 cranes". From that moment he started to work with bonsais which were already begun, and he was capable to transform them in his masterpieces. His ability reached a very high level, and 15 years ago he started to expand his ability working for collectors and practitioners. He worked on some bonsais which would be exposed at the Kokufu-ten and at the Taikan-ten, bonsais which gained prestigious awards. From that moment his works has become more creative and appreciated among bonsai's experts.
Masayuki Nomura, 30 years of passion for the suiseki
He is a great worker with a deep love for the suiseki, an art he has discovered more than 30 years ago, and he has become one of the most important personality in Japan, for his unexcelled competence and knowledge of this ancient form of art. He is currently the president and managing director in the Kyoto-Uji Suiseki Club, the prestigious Japanese association which organizes every two years one of the most important events dedicated to the suiseki.
He is also a member of 7 different clubs: the Nippon Suiseki Association in Tokyo; the Chouseki Club, the most important Japanese suiseki club which every year organizes the greatest exposition in Kyoto: the Robata Club in Osaka, the Sekiwa Club in Kobe, the Yashima Club in Osaka, the Tukumo and the Obakusan Suiseki Club, both in Kyoto.
He usually writes on the monthly magazine "Suiseki magazine", the most renowned magazine about suiseki in Japan.
He was the protagonist during the last edition of Japan Suiseki Exhibition, held at the Metropolitan Museum in Tokyo on February.
Fred Olsen, the American ceramist with a Japanese soul
He started to make ceramics more than 40 years ago, working both on pots and sculptures. He has specialized in ceramics made with the wood oven, so that the wood's ashes can lean on the clay making the colors more rich with chromatic contrasts.
In 1961 he left the University of Southern California, where he was studying Fine Arts with the professors F. Carlton Ball and Susan Peterson, to move to Japan where he became the first foreign student at the Kyoto City College of Fine Arts. So he has started learning about ceramics with Master Tomimoto Kenkichi - National Treasure Potter -, while he was living and working in his own study in Senniju per for three years.
He has written the famous book "The kiln book", born from his long experience of creating these ovens which has reached almost 30 years. In this book for designers, teachers or amateurs Olsen explains the design process, the combustible's choose, the cooking method, the materials and how to build the best oven to cook ceramics.
Igor Carino
Chief designer at Bertone Design, he worked as planner and art director for Giugiaro Architettura and Richard Ginori.
He is a bonsai maker and a suiseki expert who is a member of the directive council of Bonsai's Art School. He holds courses about ceramics and kusamono at Crespi Bonsai University, at Creative Academy and in some other Italian and foreign associations. He also cooperates with some of the most important magazines of the sector. He has been selected in the pots' design contest at Takagi Bonsai Museum in Tokyo. He makes custom-made pots for bonsais, moon's stone and kusamono. All of his works are traditional Japanese products but reinterpreted with an Italian sensibility, paying attention to materials and design.
Edoardo Rossi
He is a professional musician and in 1985 he gained interest in bonsais. In 1995 won the "New European Talent". In 1999 he got a qualification in master's Hamano school. He has learnt the art of bonsai from some well-known Japanese masters: Sudō, Kobayashi, Yamada, Naka etc. In 1987 he is one of the founders of the "Euganea Bonsai Association". He is a founder and the president's number two of the "Nippon Bonsai Sakka Kyookai" in Europe. He holds courses and workshops in Italy, and abroad and in his school in Cervarese S. Croce (Pd).
Gaetano Settembrini
He started to take interest in bonsai in 1988, experimenting with nursery's materials at first and then following courses, seminaries and workshops with Kimura and Terakawa.
He is I.B.S' teacher since '98; he regularly hold demonstrations and bonsai courses in many Italian cities. In 2009 he became a member of the Crespi Bonsai staff.
Also… On Saturday 12th - 19th and Sunday 13th - 20th September
● 10.00-1.00 • 3.00-6.00
Free laboratory: "An idea for your bonsai: suggestions and advices to grow your bonsai", lead by some students of the Bonsai University and Gaetano Settembini.
● Kimono on hire - to wear the tradition
The kimono is probably one of the most known Japanese symbol. It is the traditional outfit and the national Japanese costume, made by great tailors with the most precious fabrics. Many ladies have certainly dreamt of wearing it. So this is the right occasion to make your dream come true thanks to Chiara Bottelli who will hire kimonos at her stand. Don't forget your photo camera!
● Wagashi and matcha to taste the tradition
Every afternoon you can taste Japanese tea and traditional sweets.
● Orientalshop
A market where you can find jewels, kimono, obi, oriental items and books. A big area is dedicated to teas, ceramics and teapots.
---

What proposes

Program

Workshop

Information
---
Under the patronage of:
---
Sponsor Crespi Cup 2015