Shinji Suzuki guest at the Crespi Cup 2019
Shinji Suzuki, the greatest contemporary bonsai artist
In the city of Obuse, in Nagano Prefecture, lives Shinji Suzuki, an extraordinary artist who has entered fully into the Olympus of the greatest bonsai masters of all time. In this city is present its bonsai garden, a magical place where there are more than a thousand specimens, some famous all over the world. Master Suzuki will be the great protagonist of the next edition of the Crespi Cup in September, an event dedicated to the bonsai world in which the most important artists participate.
Suzuki approached bonsai at the age of 18, after graduation, when he was welcomed by the Toju-en nursery in Saitama as a student of the master Motosuke Hamano and after five years of study and one of apprenticeship (without remuneration), at the age of 33 earned his first prize: the prestigious Prime Minister Award at the Sakufu-ten, the Japanese exhibition dedicated to bonsai professionals. In his career, he has won five Prime Minister Awards and in many years of profession has gained a great experience, coming into contact with many people and now, who is over 55 years of age, believes it is time to think about the latest words that Master Hamano whispered to him: "Create good students who produce good bonsai". Currently, in fact, Shinji Suzuki has about 10 students, not only Japanese, but also Americans, French and Koreans. About seven of them, after completing their studies, will soon be active in their own country to spread the acquired knowledge.
The bonsai published on this page are works by master Suzuki, awarded with the Prime Minister Awards at the Sakufu-ten exhibition.
Shinji Suzuki chargers 
– Director of Nippon Bonsai Association (Nihon Bonsai Kyōkai)
Ÿ- Director of Nippon Suiseki Association (Nihon Suiseki Kyōkai)
– Director of Japanese Bonsai Cooperative (Nihon Bonsai Kyōdō Kumiai)
– Director of the International Foundation for Cultural Promotion of Kyoto
– Lecturer accredited of Nippon Bonsai Association
– Technical advisor of Bonsai Samsung Electric Association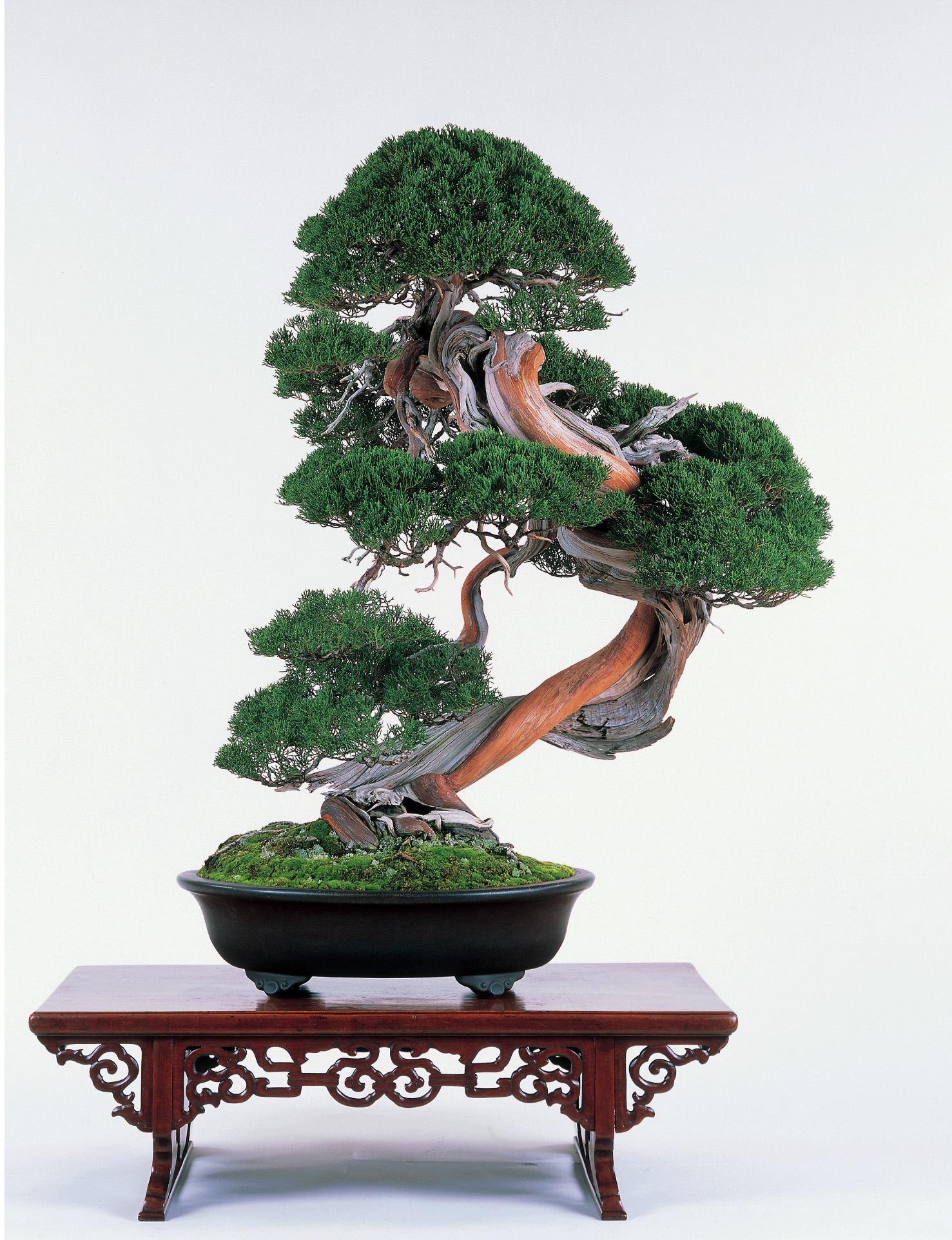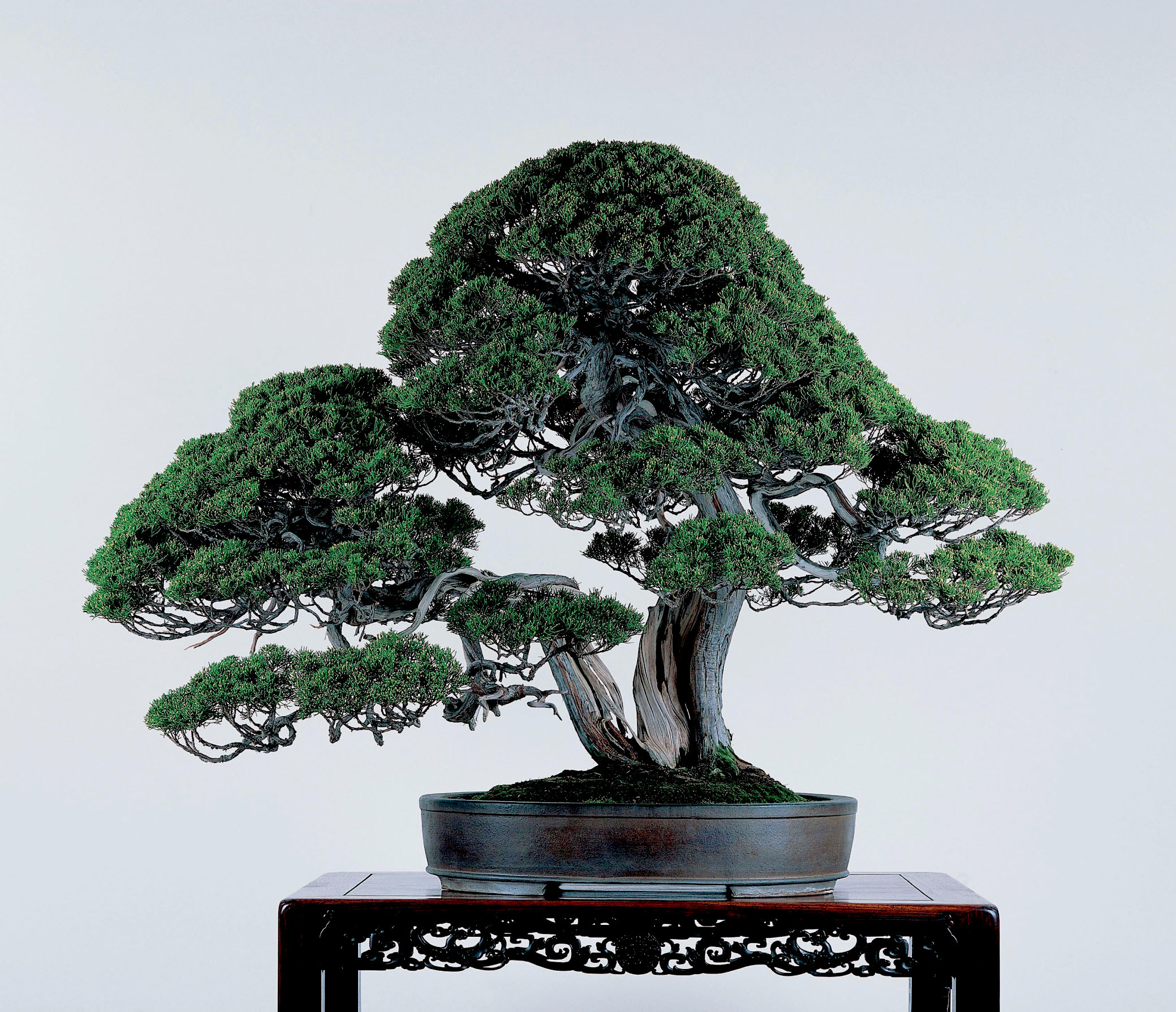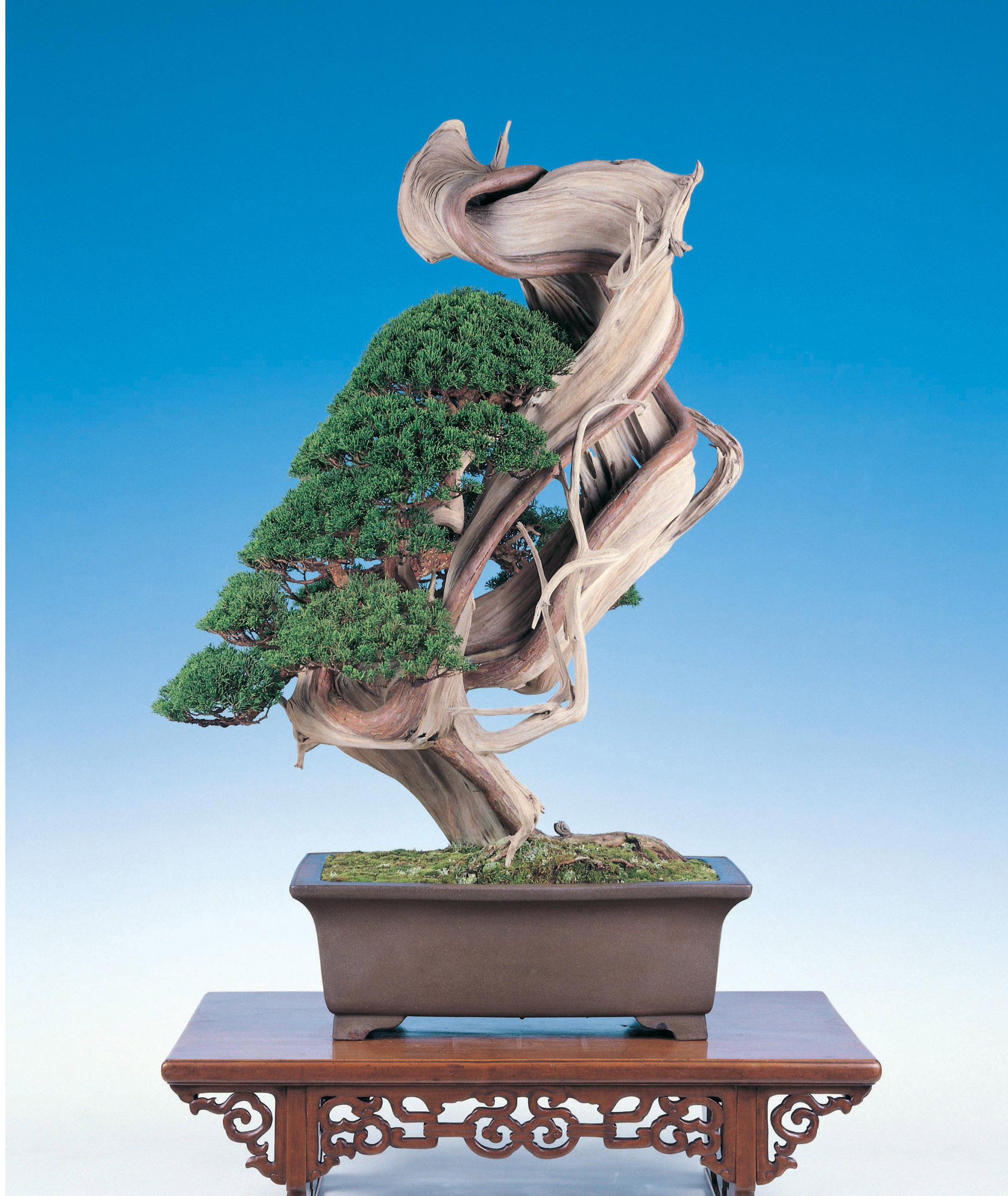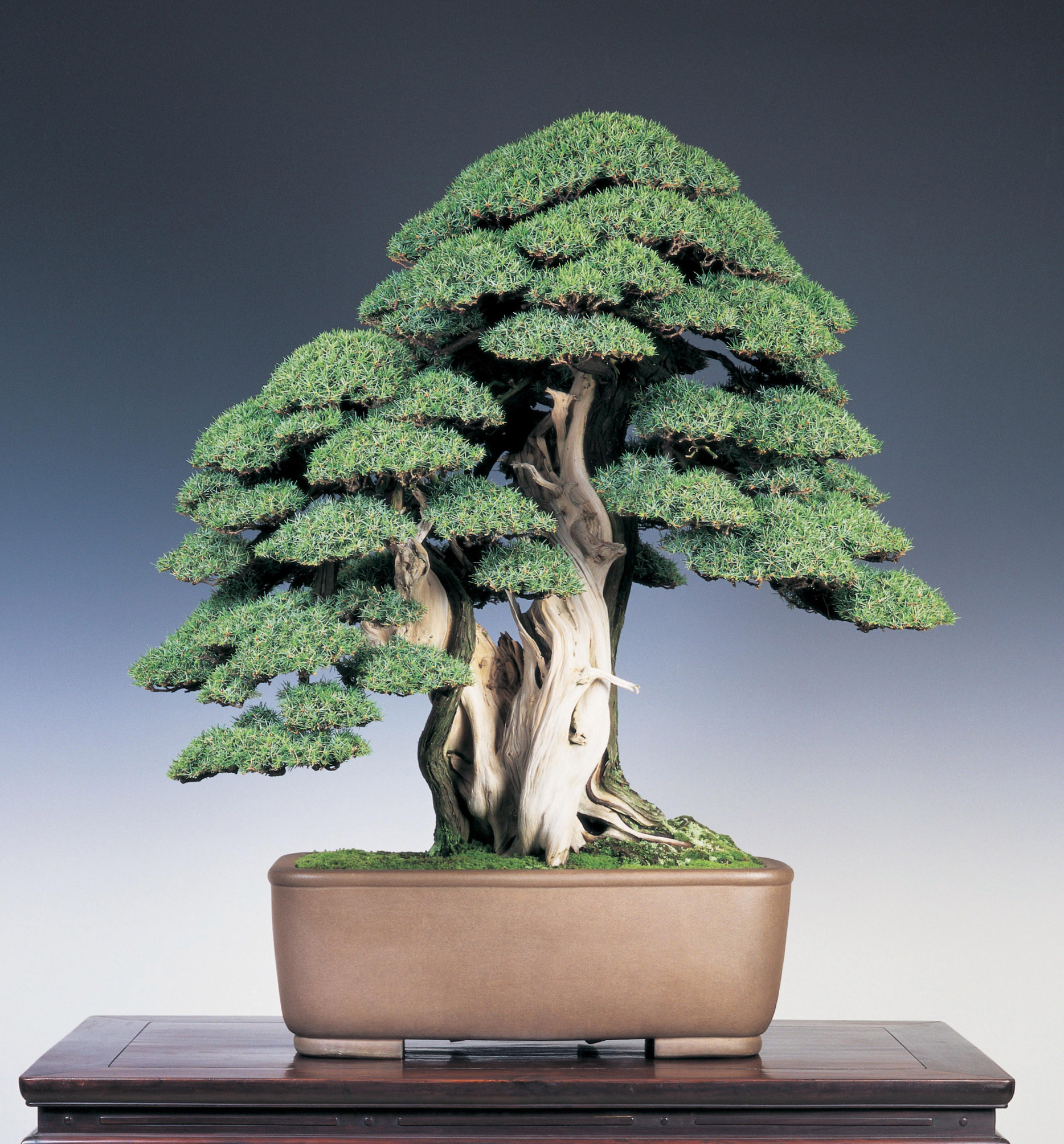 Love & peace, bonsai is a symbol of peace
"The truth is… that if for three days you do not give the water to a bonsai, however extraordinary it may be, it ends up drying up. And the same is true for people. Plants and animals live thanks to the love of people and not only thanks to their intrinsic capabilities. The starting point, I think, is precisely this and I would like to pass it on to my students ".
Shinji Suzuki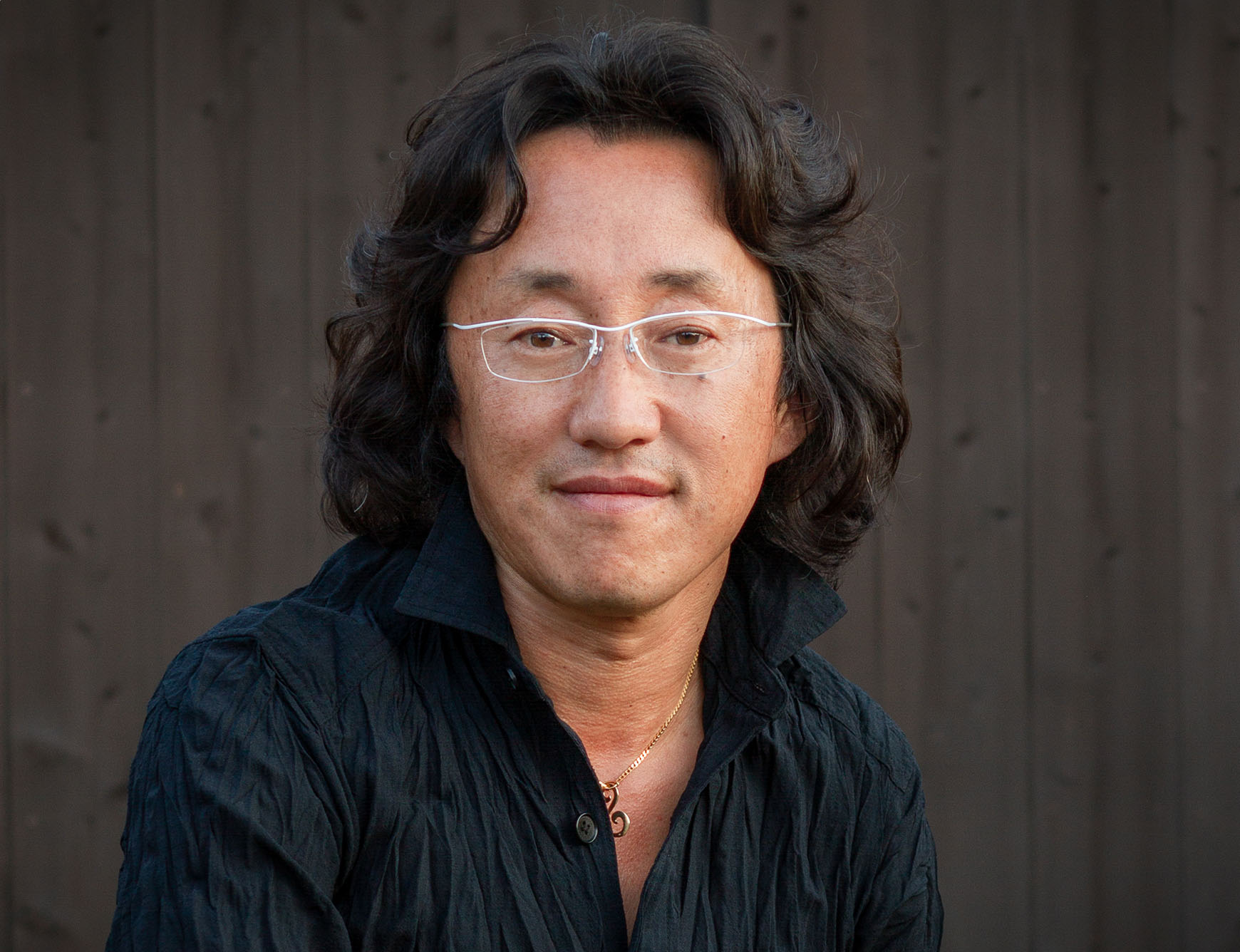 © 2023 Crespi Bonsai - S.S. Sempione, 35 - 20015 PARABIAGO (MI) - Tel +39 0331 491850 - www.crespibonsai.com
layout by paxdesign